Cuddledry Towels
You may well recognise the 'CuddleDry' name from the BBC's Dragon's Den – They are a range of cleverly designed, super soft and 100% Organic towels designed especially for babies and toddlers.
The Original Cuddledry
An Apron style towel designed to keep hands free for bathing and lifting, while keeping you dry. It is a mix of Organic unbleached cotton and bamboo fibre, creating a perfect eco-friendly, super soft and very absorbent blend. It is gorgeously luxurious, and naturally antibacterial too!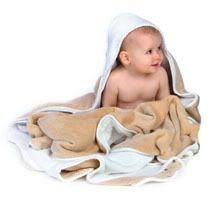 The CuddleMoo
A BIG, WARM, SOFT, FUN,  and downright GORGEOUS towel for your toddler! Again, a silky soft mix of organic cotton and bamboo fibres, and with snugly double layers- the CuddleMoo is the warmest toddler towel you will find! A cosy hood, a sensibly big size, and a gorgeously fun print which encourages imaginative play makes the CuddleMoo a must have!
Available from Cuddledry.com and at Fill Your Pants
Cuddledry RRP: £24.99
Cuddlemoo RRP: £29.99
So, go get cuddly!
Other Posts that might interest you...