Organic, Pro-Breastfeeding T-shirts for Your Baby!
To celebrate the clarification of the laws surrounding public breastfeeding in the UK we have added to the store some fabulously funky pro-breastfeeding gear for your little ones!
Made from Super Soft 100% Organic Cotton from the 'Lactivist' we have:
'I Love Mummy Milk' Long-Sleeved T-shirt, in Sizes 3-6, 6-12 and 12-18 Months. £14.99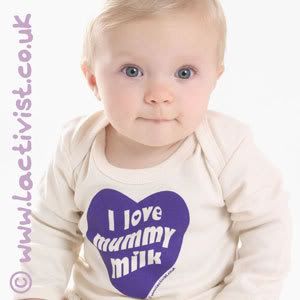 'I Like Milk from My Mum, Not Just from any Old Cow' Organic Long-Sleeved t-shirt in sizes 3-6 and 6-12 Months. £14.99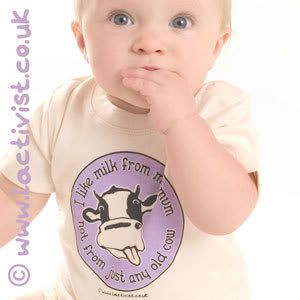 Other Posts that might interest you...