'It all started with two parents, a baby boy wearing cloth nappies, a lack of baby clothes that fitted him and the determination to remedy the situation by starting their own organic baby clothing….'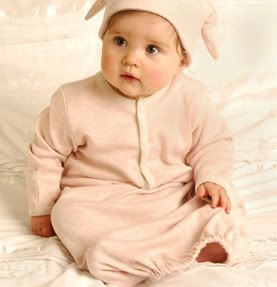 Originally branded 'Cut4Cloth', Frugi supplies a huge and scrummy range of Organic Cotton Clothing for babies and children, as well as breastfeeding wear. The 0-2 yrs range is designed specifically with cloth nappies in mind- to suit those fluffy and chunky cloth nappied bottoms we all know and love!
Especially useful for night-time use, when bottoms are extra 'boosted', the Babygrows are longer in the body, broader in the beam, and have a gusset which gives a '3D' fit from front to back.
The Baby Bodies are again, longer in the body and wider on the hips, and the trousers and dungarees are cut higher in the rise so that they dont drag the nappies down- genius!
And of course, the Frugi range is Organic and free from any chemical nasties. What more can we possibly say, other than welovefrugi!
Other Posts that might interest you...